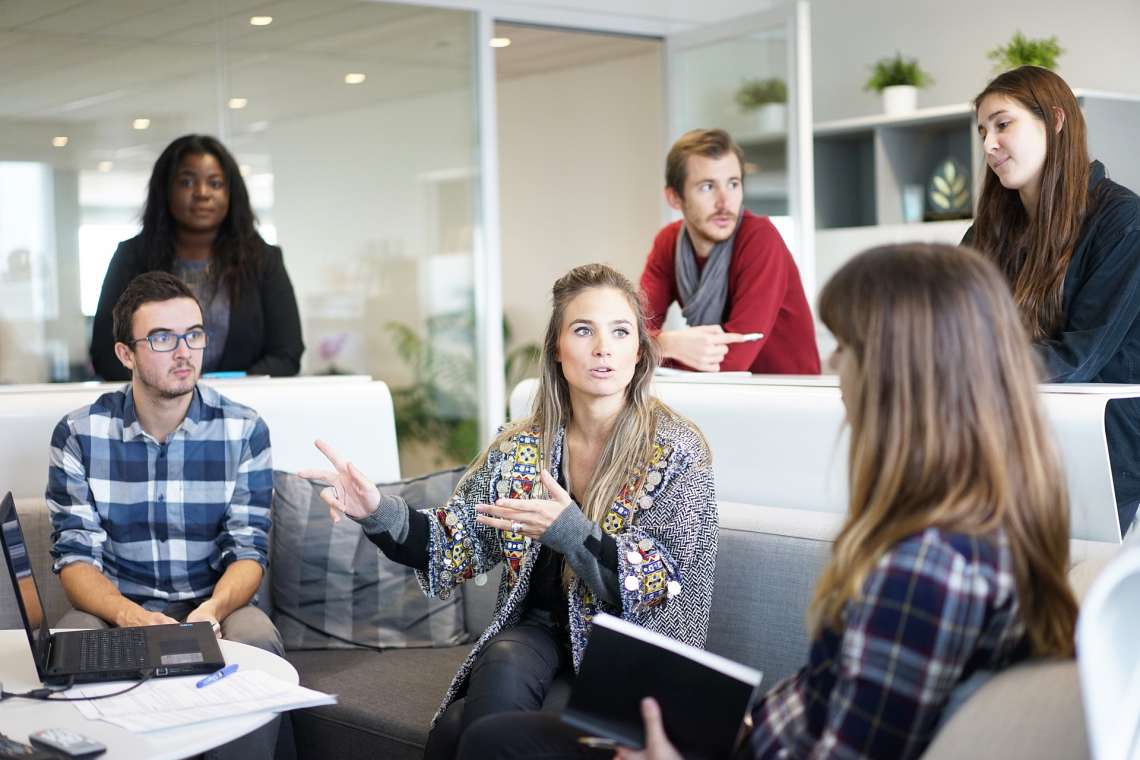 In my search business, I talk with hundreds of jobseekers every year. Passive, active, executives, new grads, ladder climbers and scaling backers. People who are relocating, people who want to work from home, part time, full time, coming back from a sabbatical, re-entering after retirement and everything in between. With each I learn why the person is considering a change and what the person is looking for in a new role.
I hear many recurring themes on reasons why people consider a change, like:
– I love my job, but the company is not doing well, or changed hands.
– There's no room for advancement.
– I'm concerned my skills are getting stale.
– I hate my boss.
– The company has a terrible culture.
Similarly, I hear some common themes on what people look for in a new role:
– Growth and advancement opportunities.
– Great people to work with.
– A successful company that is fun to work for.
– A culture that is people oriented.
– A boss who will recognize and develop my skills and contributions.
Most discussions about what attracts people to new roles also fall in line with published articles on what millennials look for, like:
– Opportunities for growth (regardless of tenure).
– A company with a shared purpose.
– Trust, teamwork and communication.
– An engaging environment.
– Real time feedback on performance, as well as coaching and mentoring.
– A positive culture and boss.
– Respect.
When it comes to understanding generational differences in the workforce, I love reading articles, listening to podcasts and hearing speakers. One of the best presentations on the topic I ever saw was on the HR Cruise this past February, delivered by Jill Kopanis.
How do generational comparisons influence my perspective on talent attraction and retention? Well, if someone stopped me on the street and asked me to name the starting five of the 1983 World Champion Philadelphia 76'ers who beat the Magic Johnson-led Lakers in 4 straight games, I'd rattle off Julius Erving, Moses Malone, Maurice Cheeks, Andrew Toney and Marc Iavaroni like I just watched game 4 (yes, I am a baby boomer). But, if someone asked what birth-year ranges define each generation in the workforce I'd have to refer to Google.
My experience is that workers from all generations want what millennials want. However, each person is unique. I've talked with individuals who have 40 years of work experience and tell me the most important factor in a new role is growth and advancement opportunities. I've also talked with new grads who tell me stability is the most important factor.
So, while articles and studies about how to attract and retain millennials provide valuable insights, the findings generally apply to attracting and retaining all workers. In that respect, we all want the same things.
When it comes to attracting and retaining individuals, though, customization is important. In that respect, we all want different things.
The key for employers, then, is to design programs, processes and cultures that will attract and retain people, then customize for each person's career and life goals.
For help designing and customizing your talent attraction and retention efforts, please contact us.
– Randy Samsel
To contact us, just complete the form below and we'll be in touch shortly!
[contact-form-7 id="11781″ title="Contact Form"]