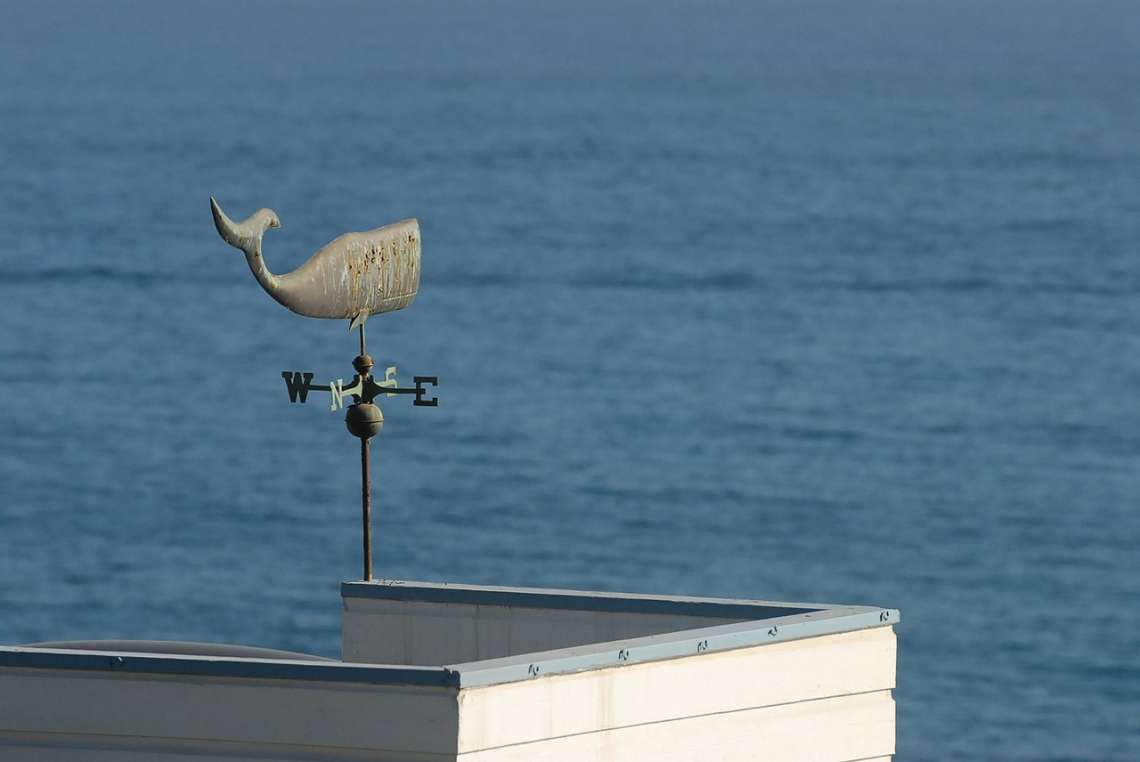 This is a great time of year. The holiday season brings out the best in people. Thankfulness, generosity and optimism abound! 2017 is right around the corner, and many experts are sharing their predictions including those for talent management trends.Here is a sample:
From Hunt Scanlon Media – Six Top Workforce Trends for 2017
Blended Workforce to Grow
The gig economy, an environment in which organizations contract with workers and for short-term engagements, has created a new kind of diversity with full-time permanent employees working side-by-side with freelancers and contractors.
Companies to Improve Candidate and Employee Experiences
Companies create marketing experiences for customers and prospects in order to drive positive engagement, increase loyalty and grow their revenues. Now employers are recognizing they need to do the same thing for both their candidates and their employees. A recent study by Workplace Trends found that nearly 60 percent of job seekers have had a poor experience as a job applicant, and 72 percent of them have shared that experience on an online employer review site.
Use of Talent Analytics to Increase
Analyzing and curating data to measure and improve hiring will become more prevalent as talent acquisition professionals feel the pressure to combine traditional recruitment methods that leverage instinct or gut feelings, with the ability to turn everyday data into recruiting intelligence.
Average Starting Salaries to Rise
For every job opening in 2008, there were 40 applicants. By 2016, according to the Bureau of Labor Statistics 'Job Openings and Labor Survey,' the number of applicants for every open position had shriveled to 1.4. Two factors – increased demand for skilled workers and historically low inflation – are driving wage growth and, as a result, average starting salaries will continue to rise in 2017.
More Millennials to Enter Management Roles
This year, more than 3.6 million executive leaders are set to retire as younger professionals ascend to managerial slots. As Millennials move into leadership roles, their management style is expected to bring a striking change in corporate America, with a focus on collaboration and transparency.
Uptick In Boomerang Workers
The boomerang employee, one who leaves a company on good terms but then returns later, is on the upswing. According to a study conducted by the Workforce Institute at Kronos, 'The Corporate Culture and Boomerang Employee Study,' 85 percent of HR professionals say they have received job applications from former employees, and 40 percent say their organization hired about half of those former employees who applied.
From Korn Ferry:
Following are the 2017 Trends Predictions:
Rise of the Gig Economy, or "Me Inc."
Some reports estimate that by 2020 as much as 40 percent of the American workforce will be contingent workers, or independent contractors. There are two key drivers for the rise of what is now being called "the gig economy." From the workers' perspective, there is a demand for diversity and flexibility in their roles and the ability to showcase their unique skill sets. For some organizations, there's a shift in strategy from 'I need to hire a person' to 'I need to complete a task.'
Programming the Robot: The Changing Roles of the Vital Many
Technology is changing the role of the 'vital many' – large groups of employees who traditionally carried out manual or redundant tasks. Take for example call center employees, who once answered all customer questions, but who now, with the acceleration of omni-channel communications, must be comfortable transitioning between mediums – be it over the phone, online or via social messaging – to answer those questions. Instead of doing manual work, assembly line workers, whose roles are increasingly being phased out by robotic, now must learn how to program the robots.
Pack Your Bags: The Vagabond HQ – and Employee
Location, location, location. Increasingly organizations are taking a bold action in moving company headquarters – or significant facilities—closer to sources of specialized and available talent. For example, because of its solid highway system, favorable tax base, central location and niche talent, Dallas has become a hotbed for corporate relocation. Toyota, Liberty Mutual, JP Morgan Chase and coffee giant Farmer Brothers are all relocating their headquarters or major facilities there.
Trusted Advisor: How Big Data is Changing the Role of the Recruiter
Administrative tasks that were only until recently done manually by talent acquisition experts, such as applicant tracking, can now be handled through Artificial Intelligence (AI) and Big Data. This now frees up time for recruiters to work more closely with HR and talent acquisition leaders. As a team, the group can help determine the best ways to align business and talent strategies. This will offer a more in-depth, longer-term workforce planning approach, as opposed to "just-in-time" recruiting.
One Platform = True Intelligence
Big data has the risk of being, well, too big, too cumbersome, too fragmented. To help simplify and make the most out of data, today many clients are moving to one integrated platform for all of their HR needs, from profile design, sourcing, tracking, interviewing, assessment, on-boarding, employee development and benefits.
Seeing into the Future: Data that Matters Long After Hire
Key performance metrics in the recruiting world have traditionally been around the hire itself, such as time-to-hire and cost-to-hire. However, today's successful programs use longer-term metrics such as how long a person stays in a role, how many times they get promoted, and what 360 reviews say about their fit within an organization.
Big Data, Big Brother: Keeping Information Safe
This year, news of data breaches seemed to make headlines almost daily. It was clear that no type of business was exempt, including the recruitment industry. In fact, in 2016, more than 700,000 candidates on the books of one international recruitment organization had their details hacked in one of the biggest security breaches in the recruiting industry.
Culture is the Key to Retaining Employees and Enhancing Business Performance
A recent Korn Ferry executive study found that nearly three-quarters of respondents say culture is core to the success of organizational financial performance. In another Korn Ferry study, 73 percent of respondents said their No. 1 driver at work was doing a job that had meaning and purpose, while only 3 percent said pay was the top driver. This highlighted that the pay check is no longer king when it comes to sourcing, retaining and motivating talent. Today's employees – irrespective of their generation – want to work for companies they believe in, from both a vision and development perspective. Company culture, ability to grow and upskill and location of work are all key motivators above salary for candidates choosing their next employer.
Swipe Left/Swipe Right: Social Media and Recruiting
The concept of social recruitment will reach a new level in 2017 as Talent Acquisition leaders look to new mobile apps to source and secure talent. Social platforms like Tinder will pave the way for similar recruitment channels where both candidates and employers will swipe left or right for desired jobs or employees. There are new services in different parts of the globe that combine social, geo-targeting and mobile technology, whereby an employer can post a job advertisement on the mobile application which pushes a notification to everyone with the app in a 50-mile radius. Recipients can then react instantly with a push of an 'apply' or 'ignore' button.
Embrace Diversity to Plug Skills Gap
2016 was the year when the widening skills gap was truly brought into view. By 2020, it is estimated that there will be a shortfall of some 85 million qualified workers globally. Looking at the shortage of Science, Technology, Engineering and Mathematics (STEM) in particular, talent is an issue that consistently raises its head in today's media and still inspires much debate.
And from Bersin by Deloitte:
Prediction 1: Organizational Design Will Be Challenged Everywhere
Organization design, including structure, roles, talent mobility, and the role of leadership, must become flexible and adaptive—changing many elements of HR.
Prediction 2: Culture and Engagement Will Remain Top Priorities
The topics of culture and engagement will continue to be top priorities, and we can now measure them closely.
Prediction 3: Real-Time Feedback and Analytics Will Explode in Maturity
Real-time feedback, pulse surveys, text and narrative analytics, and network analytics tools will become mainstream in 2017.
Prediction 4: A New Generation of Performance Management Tools Will Emerge
The revolution in performance management practices (moving from an annual to continuous model) is finally being supported by a new breed of performance management software vendors.
Prediction 5: A Focus on "Human Performance" and Wellbeing Will Become a Critical Part of HR, Talent, and Leadership
A focus on employee wellbeing, productivity, and health will become an integral part of HR's mission in 2017.
Prediction 6: Focus on Employee Experience Will Overcome Process Design in HR
The concept of "total employee experience," focused on design thinking and the simplification of work, will become a major focus in HR.
Prediction 7: Digital HR and Learning Will Help Us to Reinvent L&D and HR Systems
Digital HR is here to stay. We, in HR, have to "do digital," as well as "be digital," in everything we do.
Prediction 8: The Leadership Market Will Start a Steady Process of Reinvention
Leadership development continues to be a challenge year after year. In 2017, a focus on "digital leadership" and rethinking the leadership pipeline will be critical to addressing this perennial problem.
Prediction 9: Diversity, Inclusion, and Unconscious Bias Will Become a Top Priority
Diversity, inclusion, and the removal of unconscious bias will become CEO-level issues in 2017. New tools are making this problem easier to diagnose and address.
Prediction 10: The L&D Function Will Continue to Struggle
The corporate L&D market is undergoing one of its most disruptive times in the last 15 years.
Prediction 11: The Future of Work Is Here and HR Is in the Hot Seat
AI, robotics, and cognitive systems are augmenting and changing jobs, professions, and careers. HR needs to learn about the future of work and help to redesign the organization faster than ever.
Beyond 2017, Randstad US predicts a massive shift to contract employment, with a majority of the workforce employed in an 'agile capacity' (i.e. contractor, consultant, temp worker or freelancer) by 2025.
Some common themes in these predictions include growing interest in digitization, diversity and inclusion, disruption and culture development. A general shift of power to employees is embedded as well. Please click through the links above for more details.
Talent management is evolving rapidly. The rate of change may seem overwhelming, but there are basic elements that remain steady: people want to work for a greater good, a purpose; they want to believe their work matters; and they want to grow. Cultures and leaders who can meet these needs will attract and retain the best talent.
Please let us know if we can help with your talent management efforts.
We wish you Happy Holidays and all the best in 2017!